ENERGY STAR® Residential Rebates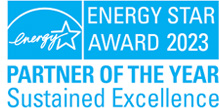 Complete an online form to apply for a rebate. You can use PSEG Long Island's online rebate form for multiple rebate applications. To qualify, you must be a PSEG Long Island Customer, must include proof of purchase with your rebate application, and may not exceed rebate limits of the ENERGY STAR® certified products listed on the application form.
Download the latest list of ENERGY STAR certified appliance retailers.