PSEG Long Island Helps Revitalize Lindenhurst Village with $25,000 Grant for Sand City Brewing Co.
(UNIONDALE, N.Y. – June 17, 2021) – PSEG Long Island recently awarded Sand City Brewing Co. a $25,000 grant for enhancing downtown Lindenhurst village with its new storefront taproom and brewery, Sand City South. The grant is part of PSEG Long Island's Main Street Revitalization program, which supports renovation of underutilized properties to improve the economic stability and growth of a business district.
In the few weeks since it opened, the South Wellwood Avenue location is already proving to be a destination for local residents and Long Islanders.
Because the building was vacant for more than a year, co-owners Bill Kiernan and Kevin Sihler also qualified for PSEG Long Island's Vacant Space Revival Program, which discounts a business' electric rate for the first year. The program is designed to encourage new businesses to open in previously unoccupied commercial space, since empty storefronts detract from the economic vitality of a business district.
For more on how PSEG Long Island is helping to revitalize communities, visit https://www.psegliny.com/inthecommunity/revitalization. For a video of how PSEG Long Island is helping to revitalize Lindenhurst and other areas, visit: https://youtu.be/ykJmATx5PmQ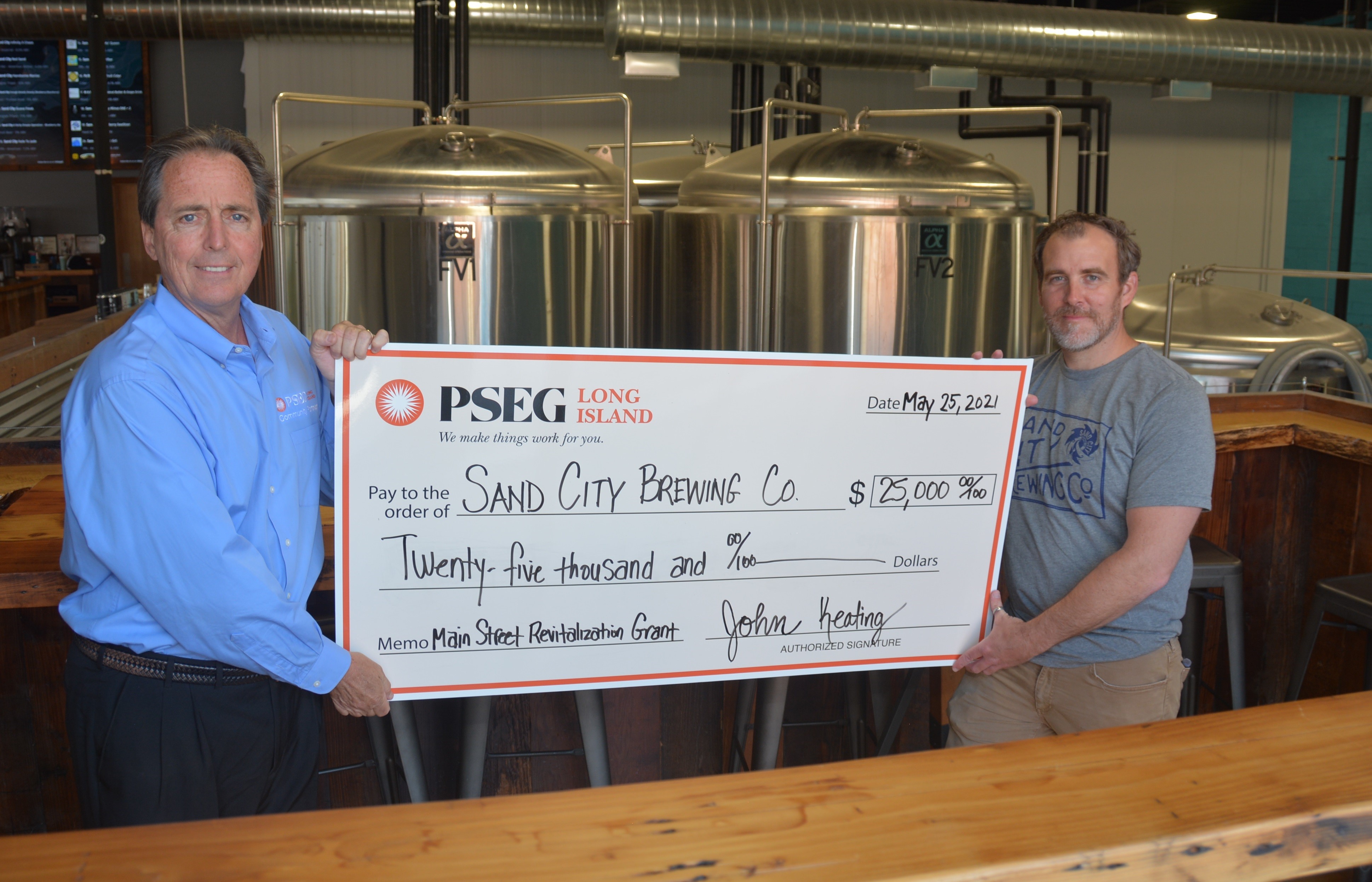 Photo Caption: Pictured from left to right are John Keating, manager of Economic Development at PSEG Long Island and Bill Kiernan, co-owner of Sand City Brewing Co.


###
PSEG Long Island operates the Long Island Power Authority's transmission and distribution system under a long-term contract. PSEG Long Island is a subsidiary of Public Service Enterprise Group Inc. (PSEG) (NYSE:PEG), a publicly traded diversified energy company.