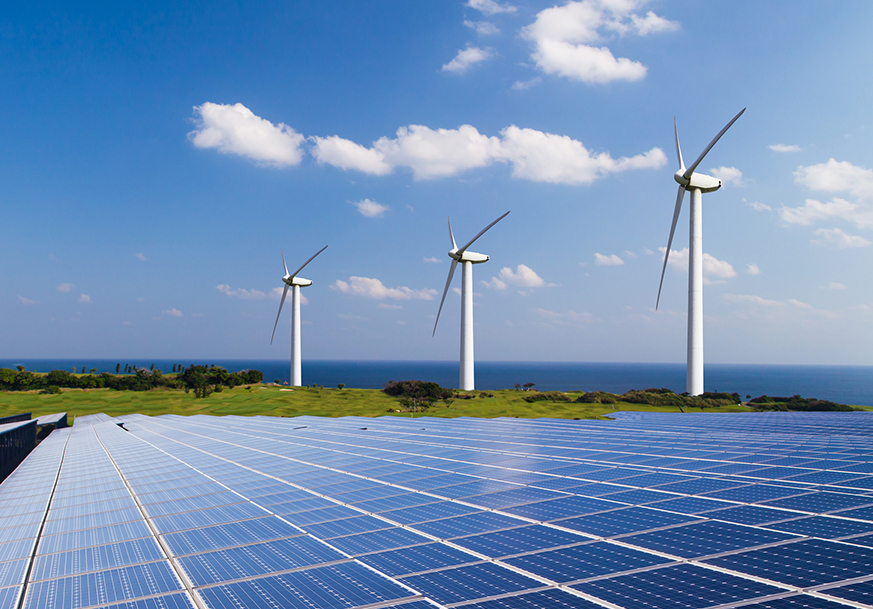 Use Renewable Energy and Save
Feel good about using clean energy while reducing your power costs.
Electric Vehicles
To make electric vehicle (EV) ownership as simple as possible, here's a quick list of things to consider before you buy or lease.
---
South Fork Peak Savers Program
We've partnered with South Fork Peak Savers to help residents and businesses in the area east of the Shinnecock Canal to Montauk Point save energy and money. Customized programs include smart thermostat incentives for central air conditioning and generous rebates that lower the cost of high-efficiency lighting and pool pumps. Please visit the South Fork Peak Savers website for more information on the current Residential and Commercial programs available.
---
Geothermal Energy
In the winter, heat is absorbed from the ground or groundwater and carried to the geothermal unit via an underground piping system or well. The heat is transferred to the air, which is distributed through duct work (similar to that used in any forced air heating system). In the summer, the unit provides central air conditioning by ejecting heat from your home. A portion of the heat can be used to produce hot water, while the remainder is pumped back to the underground piping or well system, where it harmlessly dissipates into cooler ground/water. Our rebate is based on the unit's Energy Efficiency Ratio [EER] rating. Geothermal units must be independently verified through the current Air Conditioning and Refrigeration [ARI] directory as performing to our Efficiency standards.
---
NY-Sun Incentive Program
If you've thought about going solar, that's a smart impulse. Solar or photovoltaic (PV) systems are durable, reliable, and require very little maintenance. Thanks to NY-Sun incentives, along with state and federal tax incentives, solar installation may be more affordable than ever. Check out these links to learn more:
---
Community Distributed Generation (CDG)
CDG makes renewable energy, particularly solar power, more accessible to more people. With CDG, sometimes known as shared renewable energy, multiple customers can save money on their electric bills thanks to energy credits generated by one, large solar array located elsewhere. The array is managed by a host that enrolls customers and acts as a liaison with PSEG Long Island. Interested in being a host? Learn more at these links:

Additional information for hosts: