PSEG Long Island Receives Inclusivity Award from Hauppauge Organization for Volunteer Efforts of Two Employees
(UNIONDALE, N.Y. – Nov. 30, 2022) PSEG Long Island recently received the Employ America Inclusively Award from Hauppauge-based Career and Employment Options (CEO), recognizing the volunteer mentoring work of two PSEG Long Island employees.

John Cassano, of Bay Shore, and Orlando Molinares, of Hauppauge, have been volunteering with CEO for several years, mentoring students face-to-face and then via video chat during the height of the pandemic. They have also represented PSEG Long Island at career fairs at local high schools.

Founded in 2005, CEO offers transition and employment opportunities for students and adults in special education, 504 plans and general education programs. CEO works with local companies to offer career guidance, mentoring, resume writing and interview skills. It also helps students obtain internships, career-shadowing opportunities and potential employment.

"PSEG Long Island has been an incredible support and resource of information for people we serve," said Nicholas Villani, Career and Employment Options CEO. "John and Orlando's continued and effective impact on the students has broadened the students' career horizons."

"Working with the students at CEO has been exceptional and personally rewarding for me, whereby I benefit from the positive influence of helping students and adults with both physical and emotional disabilities to navigate social, academic, career and or personal crises," said Cassano. "Observing any student or adult grow and learn is an affirmation of my efforts. I also find that mentoring allows us to learn from one another, providing a path to knowledge transfer."

"I am very proud to receive this award on behalf of PSEG Long Island," said Molinares. "I am truly grateful for the support and opportunity to represent our company and be part of such an amazing program. It felt good to be recognized for our dedication and commitment in making a difference."

Through the community service efforts of its employees, PSEG Long Island is committed to giving back to the people and communities it serves by actively supporting many local charity events and activities each year through the company's Community Partnership Program. PSEG Long Island takes pride in its commitment to Diversity, Equity and Inclusion in the workplace and the community. For more information on how PSEG Long Island supports the communities it serves, visit https://www.psegliny.com/community.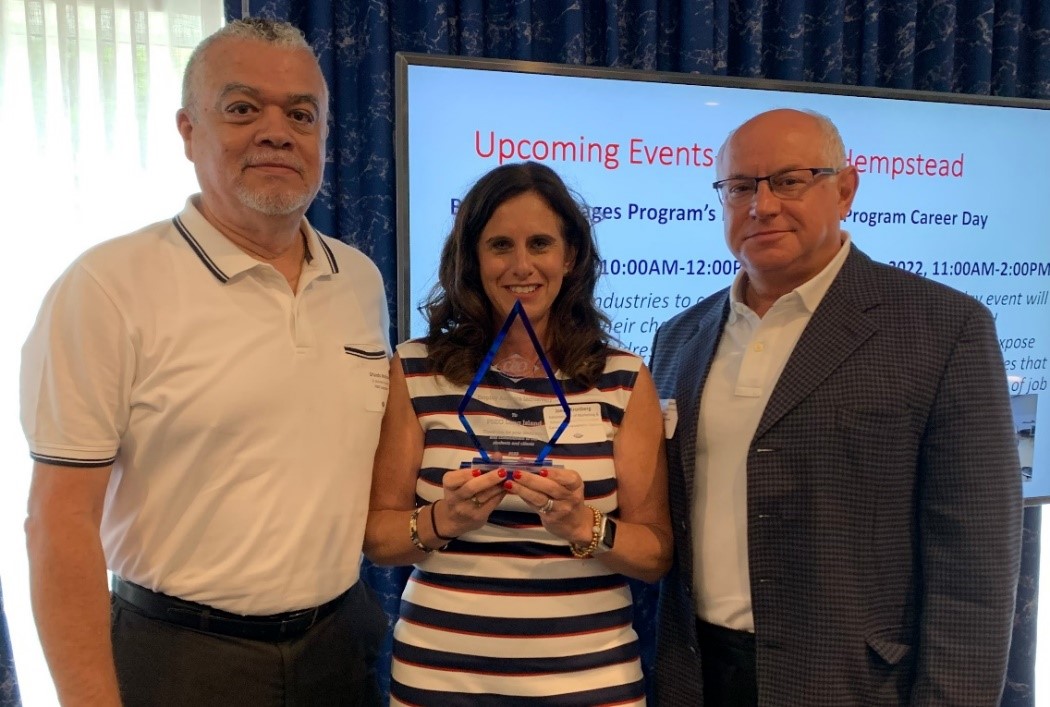 Photo caption: Pictured are PSEG Long Island employees Orlando Molinares of Hauppauge (l) and John Cassano of Bay Shore (r) with Joelle Kronberg of Career and Employment Options.
# # #
PSEG Long Island operates the Long Island Power Authority's transmission and distribution system under a long-term contract. PSEG Long Island is a subsidiary of Public Service Enterprise Group Inc. (PSEG) (NYSE:PEG), a publicly traded diversified energy company.