PSEG Long Island Employees Donate More Than $13,000 to Support Marcum Workplace Challenge
(UNIONDALE, N.Y. – Aug. 15, 2022) PSEG Long Island employees donated $13,255 to support the Marcum Workplace Challenge, a 3.5-mile charity run/walk at Jones Beach State Park, which benefitted The Long Island Children's Museum, Children's Medical Fund of New York, Long Island Cares, Inc. – The Harry Chapin Food Bank and Nassau County Society for the Prevention of Cruelty to Animals.

In recognition of its employees, PSEG Long Island received two awards at the Aug. 2 event – the "Bridesmaid Award," for having the second-largest number of employees in attendance with more than 300 attendees, and the "Beneficiary Fund Challenge Award" to applaud PSEG Long Island employees for raising the most money over and above registration fees.

"It felt amazing to be back at Marcum after three years," said David Lyons, interim president and COO, PSEG Long Island, referring to the pandemic pause. "I am so proud of our employees for showing up to support four great local charities while also spending some time together outside the office. Whether we were relaxing under the tent, walking the course with co-workers or running it competitively – we all showed our commitment to the community here tonight."

PSEG Long Island is committed to giving back to the people and communities it serves by actively supporting hundreds of local charity events each year through the company's Community Partnership Program. For more information on how PSEG Long Island supports the communities it serves, visit https://www.psegliny.com/community.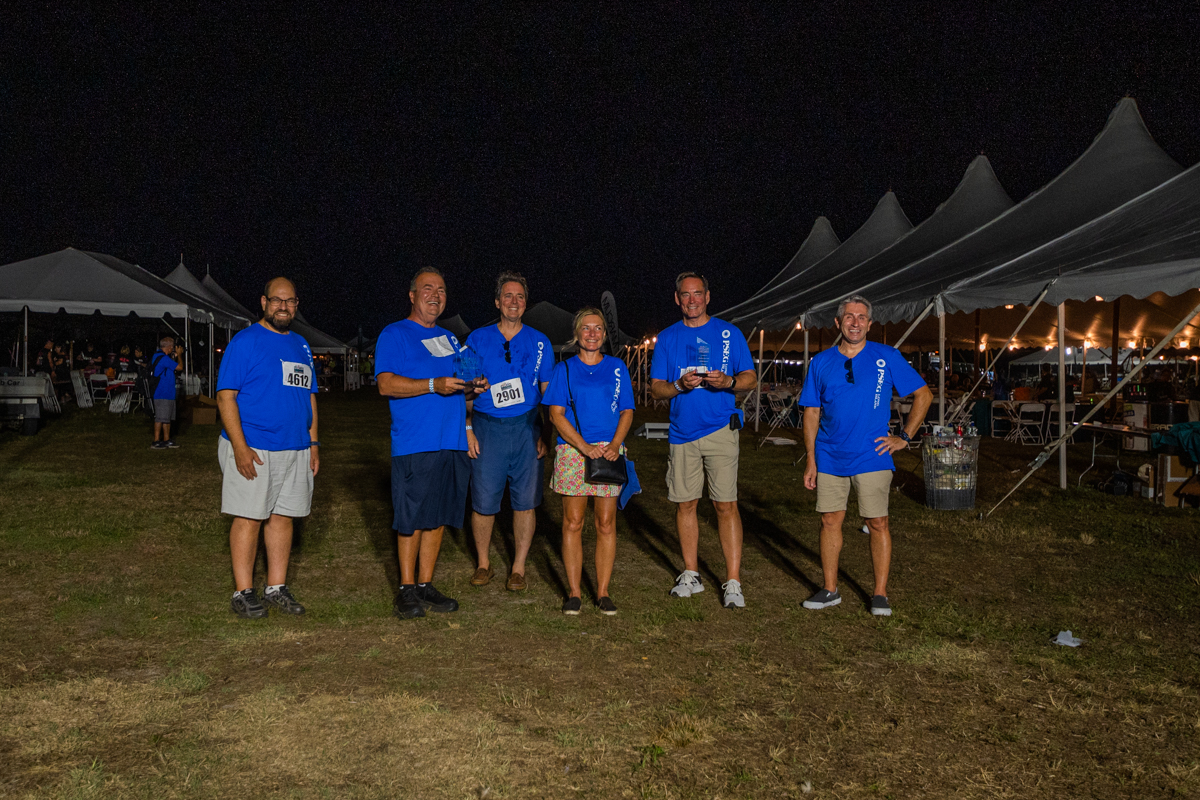 Photo Caption: Pictured (l-r) James Tsivitis, George Coburn, John Keating, Debbie Mullarkey, David Lyons (interim president and COO) and Louis DeBrino, of PSEG Long Island with the two awards the company received for its fundraising efforts to support the Marcum Workplace Challenge.
# # #
PSEG Long Island operates the Long Island Power Authority's transmission and distribution system under a long-term contract. PSEG Long Island is a subsidiary of Public Service Enterprise Group Inc. (PSEG) (NYSE:PEG), a publicly traded diversified energy company.