Green Team LI of Holbrook Named No. 1 by PSEG Long Island for Helping Customers Save Money and Energy
(UNIONDALE, N.Y. – April 2, 2021) – Green Team LI has been recognized by PSEG Long Island for helping Long Islanders make home renovations to reduce their carbon footprint.

The Holbrook-based energy efficiency solutions contractor was named PSEG Long Island "Whole House Top Performer" for completing more than 100 residential projects in 2020. Weatherization and the installation of air source heat pump units for heating and cooling are some of the energy-saving improvements completed.

In total, Green Team LI saved homeowners nearly $350,000 in energy efficiency rebates through PSEG Long Island's Home Comfort program. The program is designed to increase homeowners' comfort while reducing carbon emissions and related energy usage costs.

PSEG Long Island announced the award earlier this year at its 2021 Energy Efficiency Programs – Contractor Meeting and Awards, an annual event that usually draws hundreds of contractors, product manufacturers and other energy efficiency experts. This year, due to the pandemic, the ceremony was held virtually, with awards sent to the winners contactless for safety.

"We are honored to be recognized by PSEG Long Island for our efforts in making Long Island homes more energy efficient," said Jay Best, CEO of Green Team LI. "This award is a testament to the commitment and dedication of Green Team LI's staff, who strive to reduce climate change while helping homeowners save money through energy efficiency."

"Optimizing energy efficiency and reducing our collective energy usage has never been more important," said Michael Voltz, director of Energy Efficiency and Renewables at PSEG Long Island. "We are grateful to our contractor partners who implement the energy and money-saving measures we have created to help Long Islanders save energy and help the environment. We congratulate Green Team LI for its significant achievement."

Over the years, Green Team LI has won several awards for helping homeowners with energy assessments and rebates through PSEG Long Island's Home Comfort and Home Performance Programs. For more information on PSEG Long Island's energy efficiency programs and available rebates, visit: www.psegliny.com/saveenergyandmoney.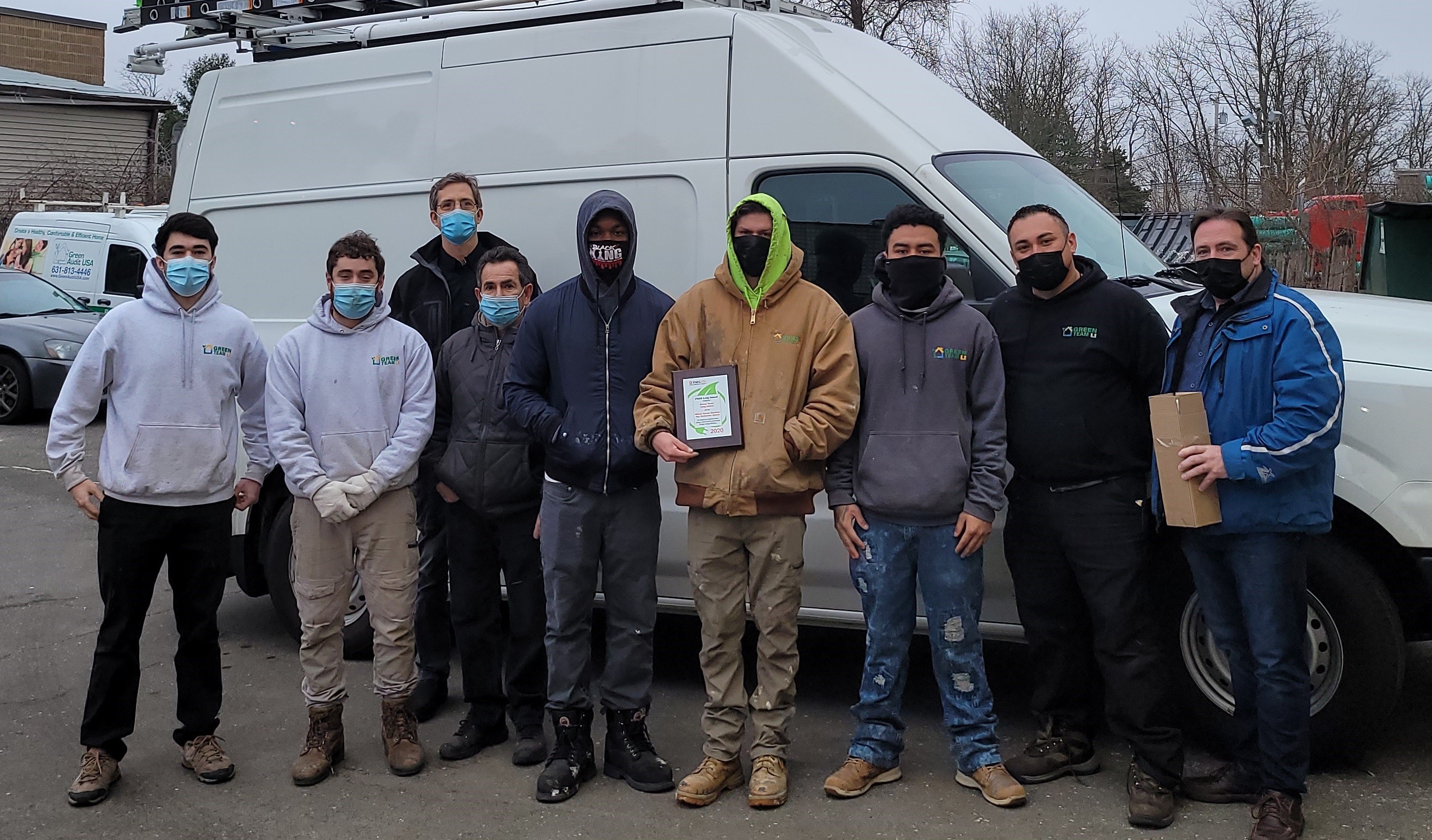 ###
PSEG Long Island operates the Long Island Power Authority's transmission and distribution system under a long-term contract. PSEG Long Island is a subsidiary of Public Service Enterprise Group Inc. (PSEG) (NYSE:PEG), a publicly traded diversified energy company.