Rick Walden
Vice President, Customer Services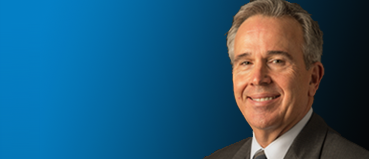 Rick Walden was named Vice President-Customer Services of PSEG Long Island in August, 2017. In this role, Mr. Walden is responsible for customer satisfaction; marketing and marketing strategy; customer contact; meter-to-cash functions; and solar and energy efficiency programs.
Previously, Mr. Walden served as PSEG Long Island's Director of Meter Services, the position he attained when he joined the company in 2013. In this role, Mr. Walden led a team of 300 employees operating all meter-related functions, including Meter Data Management, Meter Reading, Collections, and Measurement Services. He was also responsible for the utility's Customer Services safety program and Building & Renovation Services.
Prior to joining PSEG Long Island, Mr. Walden served as a sales executive in the electric power industry, working in the smart grid space, but spent most of his career working in management roles for two leading utilities — Baltimore Gas & Electric Company and Dominion Virginia Power.
Mr. Walden holds a bachelor's degree in chemical engineering from the University of Maryland and a Master of Business Administration from Loyola College of Maryland. He also completed the University of Michigan Executive Program.