PSEG Long Island's Gracia DeSilva of Babylon Helps Grow Community Garden Supporting Local Homeless Veterans
(UNIONDALE, N.Y. — Aug. 4, 2022) PSEG Long Island's Gracia DeSilva of Babylon volunteers every week for the Long Island Coalition for the Homeless (LICH) Community Garden in Amityville, a supportive housing development serving homeless veterans and their families.
The Community Garden was developed to foster a sense of community identity. People come together to interact and work toward a common goal of acquiring and sharing knowledge related to gardening, cooking, nutrition and health by incorporating the preparation of healthy meals made from organic ingredients. It also provides an opportunity for children and teenagers to learn about sustainability while helping veterans grow nutritious, environmentally sound food. In support of the environment, the garden helps increase biodiversity, recycle local organic materials and reduce fossil fuel use from food transport.

Since April, DeSilva has been supporting the nonprofit as part of PSEG Long Island's Community Partnership Program, volunteering three hours per week, on her own time. She said that she finds the experience to be quite rewarding. In fact, she planted several Asian vegetables in April, including okra, bitter gourds, Chinese long beans and calabash long squash, and now they are in full bloom. "I was able to introduce a little ethnic culture to the garden," she said, "while, at the same time, giving back to my community through education and awareness."
DeSilva's generosity does not end there. She also donated nearly 10 bags of clothes to the LICH Boutique, where people in need can select clothes and other essential items. "It's a great feeling to be able to give of yourself and help many in return," she said. "I received many letters of gratitude from LICH. They are extremely humble and grateful for everything we do."

To learn more about the LICH Community Garden, click here.

PSEG Long Island is committed to giving back to the people and communities it serves by actively supporting hundreds of local charity events each year through the company's Community Partnership Program. For more information on how PSEG Long Island supports the communities it serves, visit https://www.psegliny.com/inthecommunity/communitypartnership.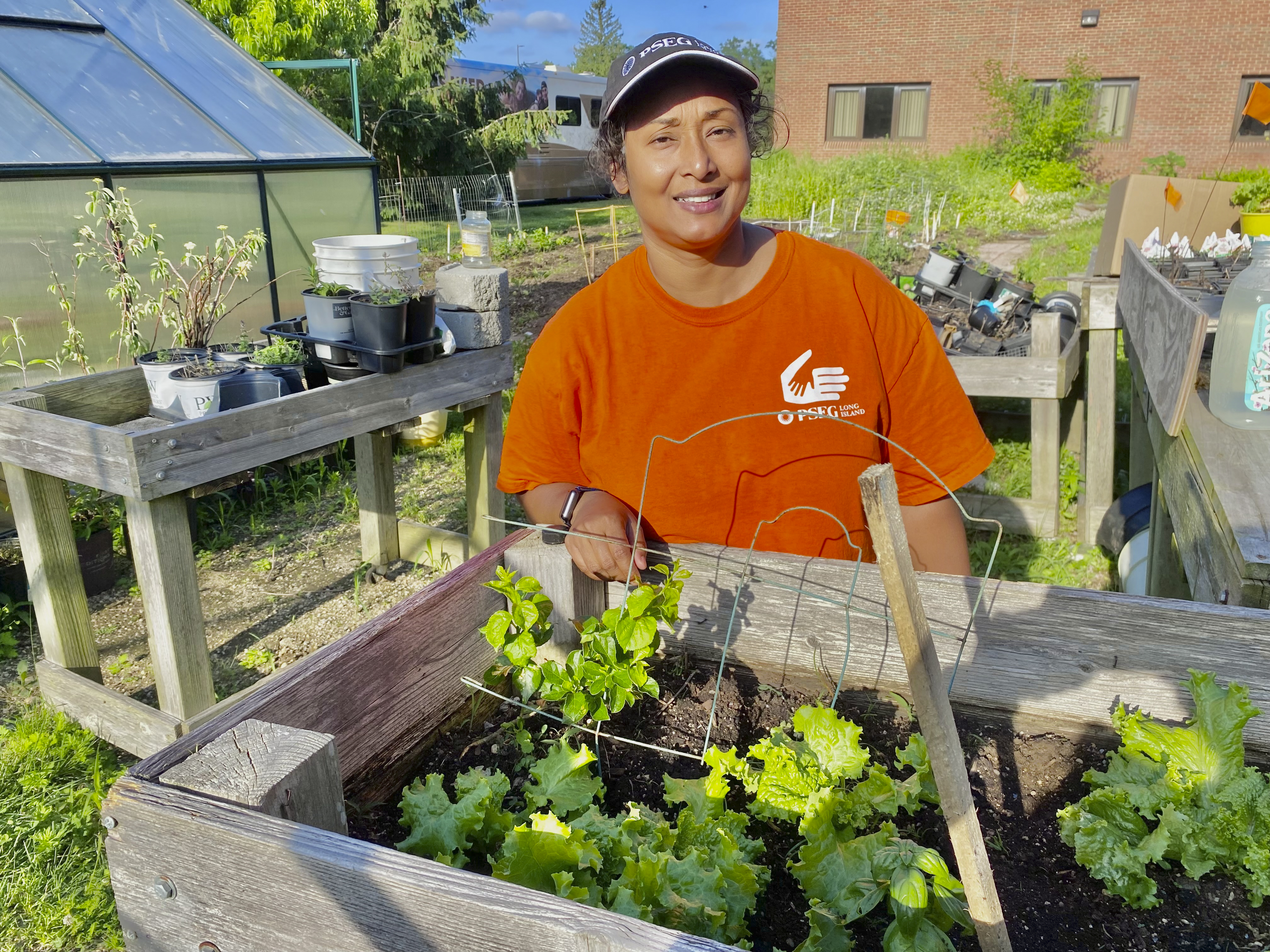 Photo caption: PSEG Long Island's Gracia DeSilva, senior administrative assistant, volunteers every week at The Long Island Coalition for the Homeless (LICH) Community Garden to support local homeless veterans.


###
PSEG Long Island operates the Long Island Power Authority's transmission and distribution system under a long-term contract. PSEG Long Island is a subsidiary of Public Service Enterprise Group Inc. (PSEG) (NYSE:PEG), a publicly traded diversified energy company.