Oyster Bay Students Create "Powerful" PSAs to Support PSEG Long Island's Energy Efficiency Education
(UNIONDALE, N.Y. – June 30, 2020) – Dozens of students at the James H. Vernon School in Oyster Bay spent part of their springtime learning under quarantine as producers, actors, cinematographers, videographers and video editors. They put on their movie-making hats to learn about energy conservation, energy efficiency and renewable resources to make short public service announcements for PSEG Long Island's "I Am EM-Powered!" PSA project.

"The topics of conserving natural resources, reducing dependency on fossil fuels and seeking renewable energy sources are paramount, especially to this generation," said Suzanne Brienza, director of customer experience and utility marketing, PSEG Long Island. "We are so pleased that, despite the unusual circumstances the coronavirus pandemic created for educators, some still were able to apply the lessons of our Earth Day Public Service Announcement video contest to engage students in being advocates for protecting and saving the earth."

What began as a contest fashioned by PSEG Long Island for the 50th anniversary of Earth Day quickly transformed when schools were closed and classroom learning became virtual in March. Lessons were adjusted and a handful of teachers in the 35 schools that had signed up to participate in the program, including Oyster Bay – East Norwich, moved forward with the project.

Fifth grade Science and Math teacher, Frank Sommo, embraced the project from the start and more than 50 of his students submitted PSAs, including Madeleine Ruiz.

"I thought the idea of making a video PSA was cool because recording a video, editing it and also telling other people how to save the earth sounded fun and I wanted to do it," said 11-year-old Ruiz. "We started talking about shutting off lights and the TV, switching to LED bulbs, taking shorter showers and not wasting water in class, but these were all things my parents were already telling me at home. Having my parents help me shoot and act in the video with me was really fun. I am happy we could do it together as a family."

"We began the projects right before schools became closed," added Somma, "The students were very upset, but became very excited once I told them we were still going to complete them. I gave them the option of working alone with family or contacting their group members to collaborate together. They all took amazing initiative and used their expertise with technology to their advantage. I am so pleased with the final pieces of work they handed in. We really look forward to participating again next year."

Some of the videos will be highlighted on PSEG Long Island's Facebook account and other social media pages during the month of July.

PSEG Long Island has a robust Community Partnership Program, which includes several educational programs for children of all ages at schools, after-school and camp programs. These shows and programs on energy conservation, electric safety and preparing for an emergency educate more than 100,000 children every year. This new contest was added to the educational program lineup as a pilot program this year. Due to the pandemic and social distancing orders pausing in-person educational programs PSEG Long Island is hopeful it can relaunch the contest to celebrate the Earth Day "save the planet" message in the 2021 spring semester. For more information on how PSEG Long Island supports the communities it serves, visit https://www.psegliny.com/community.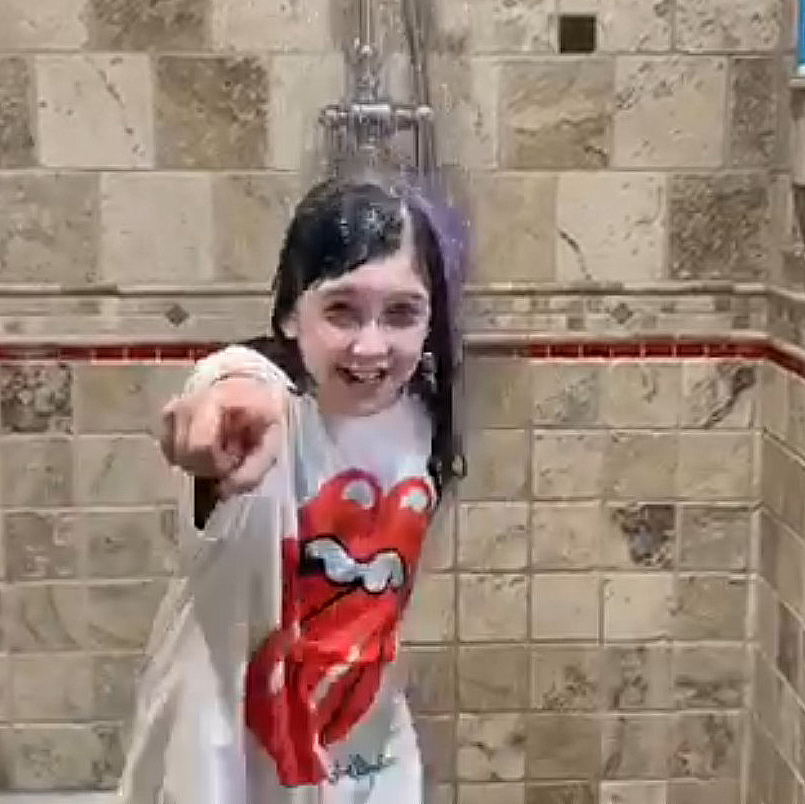 Photo Caption: Madeline Ruiz, a fifth-grader at James H. Vernon School in Oyster Bay, enjoyed creating a PSA video to raise awareness of protecting the environment as part of a PSEG Long Island-sponsored contest.
# # #
PSEG Long Island
PSEG Long Island operates the Long Island Power Authority's transmission and distribution system under a long-term contract. PSEG Long Island is a subsidiary of Public Service Enterprise Group Inc. (PSEG) (NYSE:PEG), a publicly traded diversified energy company.