West Babylon's Joseph Cattell Recognized by PSEG Long Island on Surveyors Week for 47 Years of Service
(UNIONDALE, N.Y. – March 12, 2020) – PSEG Long Island is proud to recognize Joseph Cattell of West Babylon on Surveyors Week (March 15 - 21, 2020) for 47 years of service to Long Island's electric customers.

PSEG Long Island's surveyors are the first to arrive on a construction site to map out and measure the land, and they're the last to leave the jobsite, ensuring that all work was performed to the accurate measurements they laid out. Surveyors touch every department within the company, including underground and overhead lines, substation design, construction and maintenance and legal. The precision of their measurements helps keep workers and members of the public safe and prevents damage to infrastructure, which saves money for the company and its customers.

"In Survey Mapping & Field Services we are involved from the very early stages of proposed projects beginning with the acquisition of a property, the gathering and processing of field data, for the eventual engineering conception and design process for that site, said Cattell. "The outcome is an improved and reliable power grid for our customers, which gives you a great sense of accomplishment at the successful completion of a project."

"Our land surveyors provide precise measurements and the mapping of our electric grid and assets," said John O'Connell, PSEG Long Island's vice president of Transmission and Distribution. "For National Surveyors Week, we are proud to recognize this group of men and women who provide vital information that contributes to providing our customers with safe, reliable power every day."

PSEG Long Island's Land Surveying department is equipped with state-of-the-art tools and equipment to allow for precise and accurate measuring and mapping. The devices include robotic machinery that enables one surveyor to do what used to be a two-person job. Mobile mapping units allow them to survey the ground in much less time. Pipe locators and ground penetrating radar (GPR) provide accurate mark outs of underground lines, so they're not damaged by digging.

National Surveyors Week and Global Surveyors Day (March 21, 2020) was founded by the National Society of Professional Surveyors (NSPS). For more PSEG Long Island employee stories, follow #PSEGLIProud on social media.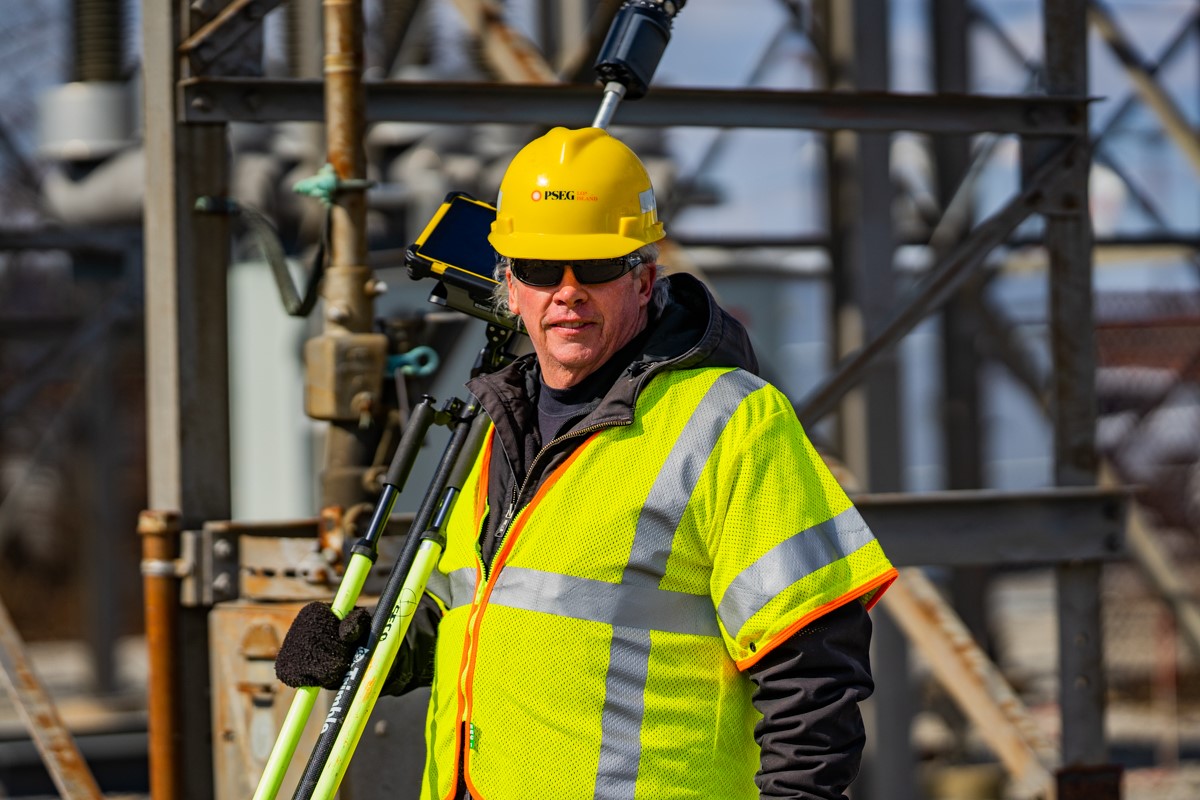 Photo Caption: PSEG Long Island Surveyor Joseph Cattell is being recognized during Surveyors Week for 47 years of service with Long Island's electric companies.
###
PSEG Long Island operates the Long Island Power Authority's transmission and distribution system under a long-term contract. PSEG Long Island is a subsidiary of Public Service Enterprise Group Inc. (PSEG) (NYSE:PEG), a publicly traded diversified energy company.