Husband and Wife Team from Smithtown Support the INN's Mary Brennan Soup Kitchen
(UNIONDALE, N.Y. – Jan. 27, 2020) – Throughout the year, teams of PSEG Long Island employees visit the Interfaith Nutrition Network's (INN) Mary Brennan Soup Kitchen in Hempstead to lend a helping hand in the community.

At least once a month, employees provide meals, food, clothing and toiletries to the INN's guests, and help out with whatever else is needed at the soup kitchen. Responsibilities include preparing and serving hot, nutritious meals to guests in the soup kitchen, and stacking non-perishable food items in the INN's Choice Pantry, where guests receive free food items to provide their families with weekend meals. Other volunteer opportunities include working in the walk-through thrift shop, helping guests select donated clothing, kitchen items, and other household essentials free of judgment and free of charge.

PSEG Long Island is committed to giving back to the people and communities it serves by actively supporting hundreds of local charity events each year through the company's Community Partnership Program. Last year, PSEG Long Island employees logged an unprecedented 30,000 service hours at 1,045 fundraising and community events, supporting more than 500 organizations. For more information on how PSEG Long Island supports the communities it serves, visit https://www.psegliny.com/community.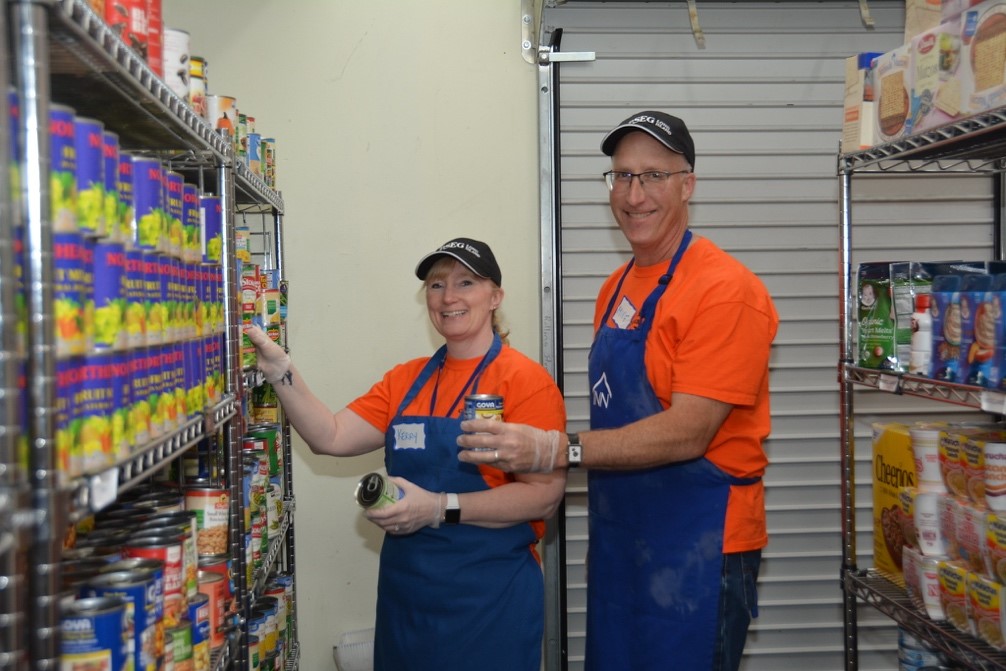 Photo Caption: As part of PSEG Long Island's commitment to the communities it serves, husband and wife team Kerry and Michael Cleary of Smithtown, who are both PSEG Long Island employees, and their co-workers recently pitched in at the INN's Mary Brennan Soup Kitchen in Hempstead. The group helped stock the food pantry and prepare, serve and clean up meals for 400 people.
###
PSEG Long Island operates the Long Island Power Authority's transmission and distribution system under a long-term contract. PSEG Long Island is a subsidiary of Public Service Enterprise Group Inc. (PSEG) (NYSE:PEG), a publicly traded diversified energy company.