PSEG Long Island Volunteers Help Deliver School Supplies to Local Students
United Way of Long Island's "Stuff a Bus" Campaign provides 185,000 school supplies
(Uniondale, NY – Sept. 20, 2019) — PSEG Long Island employees once again showed school spirit as they helped United Way of Long Island distribute nearly 200,000 critical school supply items for 8,000 students to help them start the school year off right. PSEG Long Island employees frequently volunteer for United Way campaigns, including this "Stuff-A-Bus" event.

The volunteers met at United Way headquarters in Deer Park, where they packed up their bus with boxes of pencils, crayons, notebooks, rulers, backpacks and other supplies that were collected throughout the summer. The group then jumped on the bus and rode to Loretta Park and Laurel Park Elementary Schools in Brentwood to hand out the boxes to students.

Stuff-A-Bus is a community service activity that PSEG Long Island employees have supported since its inception.

"Giving back to our communities is a core commitment at PSEG Long Island and our employees continuously step up to do their part," said Daniel Eichhorn, PSEG Long Island's president and COO "We're very proud that our employees rally around the United Way's efforts to ensure local school kids start their school year with the tools they need to succeed."

"Stuff-A-Bus is an incredibly important program that touches the lives of 8,000 children each year, and directly impacts their success in the classroom. This program wouldn't be possible without the hundreds of volunteer hours input by the employees of supporting companies and unions, including PSEG Long Island," said Theresa A. Regnante, President and CEO of United Way of Long Island.

PSEG Long Island is committed to giving back to the people and communities it serves by actively supporting hundreds of local charity events each year through the company's Community Partnership Program. Last year, PSEG Long Island employees logged 26,000 service hours volunteering at 1,145 fundraising and community events to support more than 400 organizations. For more information on how PSEG Long Island supports the communities it serves, visit https://www.psegliny.com/community.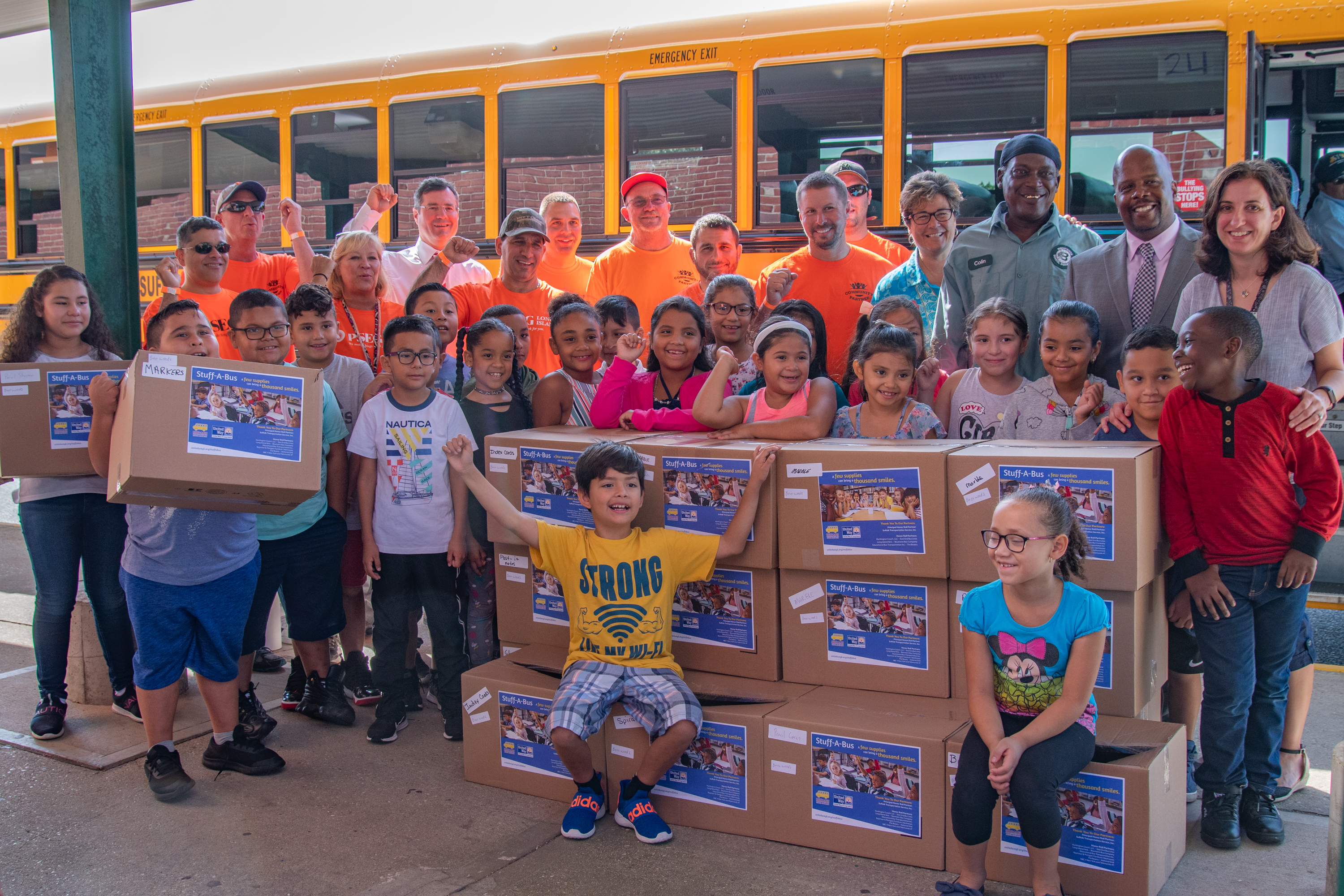 # # #

PSEG Long Island
PSEG Long Island operates the Long Island Power Authority's transmission and distribution system under a long-term contract. PSEG Long Island is a subsidiary of Public Service Enterprise Group Inc. (PSEG) (NYSE:PEG), a publicly traded diversified energy company.