PSEG Long Island Presents $66K Check to Island Harvest
(Uniondale, NY – Sept. 19, 2019) — PSEG Long Island President and COO Daniel Eichhorn recently presented Island Harvest CEO Randi Shubin Dresner with a $66,645 check to help feed local families. The donation represents PSEG Long Island's commitment to giving back to the communities it serves.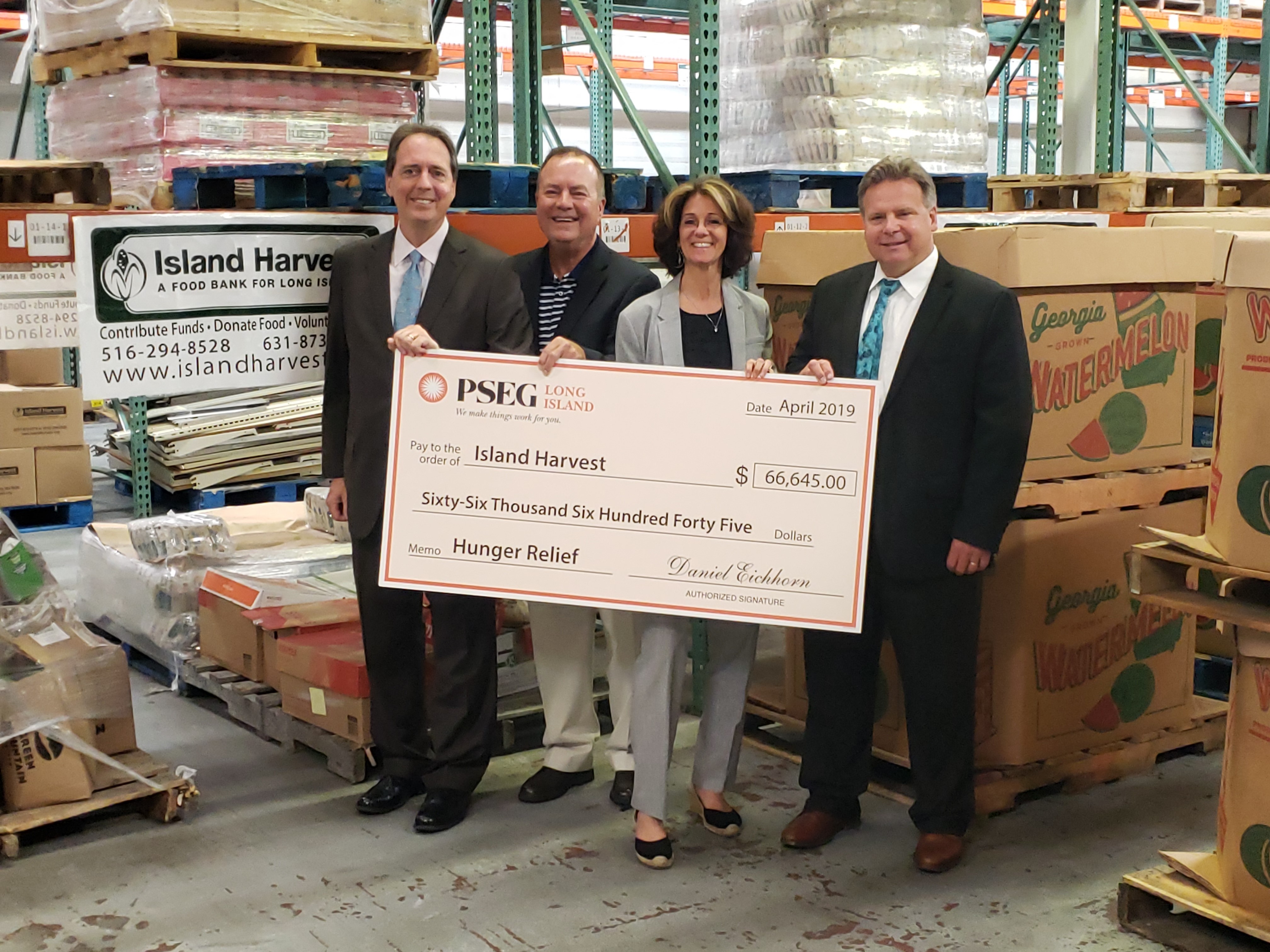 Pictured from left to right are: John Keating, PSEG Long Island manager, economic development; George Coburn, PSEG Long Island manager, community partnership; Shubin Dresner and Eichhorn.

# # #

PSEG Long Island
PSEG Long Island operates the Long Island Power Authority's transmission and distribution system under a long-term contract. PSEG Long Island is a subsidiary of Public Service Enterprise Group Inc. (PSEG) (NYSE:PEG), a publicly traded diversified energy company.