Old Bethpage Runner on Team PSEG Long Island Places Eighth Overall at Marcum Workplace Challenge
Another PSEG Long Island runner from Bethpage also places high on the leaderboard
(Uniondale, NY – August 6, 2019) – Jossi Fritz-Mauer of Old Bethpage was the eighth fastest runner in Tuesday evening's Marcum Workplace Challenge. With a time of 19:26 he was the fastest of his PSEG Long Island teammates. The second fastest PSEG Long Island runner was
Tom Primrose, who crossed the finish line at 25:35.

With their bright blue PSEG Long Island running shirts, Fritz-Mauer, his wife, Lena (who placed fifth among the female runners), and Primrose joined thousands of exercise enthusiasts crossing the finish line last Tuesday night at Jones Beach in the Marcum Workplace Challenge.

The Marcum Challenge is a 3.5-mile charity run at Jones Beach State Park that PSEG Long Island supported this year with more than 1,000 participants who raised more than $31,500 for four Long Island charities: The Long lsland Children's Museum; Children's Medical Fund of New York; Long Island Cares, Inc. – The Harry Chapin Food Bank; and the Nassau County Society for the Prevention of Cruelty to Animals.

"I am so proud of our employees' commitment to this wonderful event where we can raise money for four great local charities while spending some time together outside the office," said Daniel Eichhorn, president and COO, PSEG Long Island. "Whether relaxing under the tent, walking the course with co-workers or running it competitively – we all supported our community here tonight."

Both Fritz-Mauer and Primrose are first time runners in this event though both say running is a big part of their lives.

"I've been running for more than half my life because it centers me and makes me a better person and a better worker," said Fritz-Mauer. "By running with my wife to support PSEG Long Island at the Marcum Workplace Challenge, we are showing our kids how we can do something good for ourselves while doing something good for others,"

"Running is a great way to de-stress," said Primrose. "And the Marcum Workplace Challenge provides a great opportunity to relax, have fun with my colleagues, and support four great charities on Long Island – all at the same time."

PSEG Long Island has participated in this event for the past six years. The company was named the largest corporate participant for the past three years, with its employees donating the most money beyond registration fees.

The annual run brings out thousands of employees from more than 200 companies across Long Island for an evening of camaraderie, fun and fitness.

PSEG Long Island is committed to giving back to the people and communities it serves by actively supporting hundreds of local charity events each year through the company's Community Partnership Program. Last year, PSEG Long Island employees logged 26,000 service hours volunteering at 1,145 fundraising and community events to support more than 400 organizations. For more information on how PSEG Long Island supports the communities it serves, visit https://www.psegliny.com/community.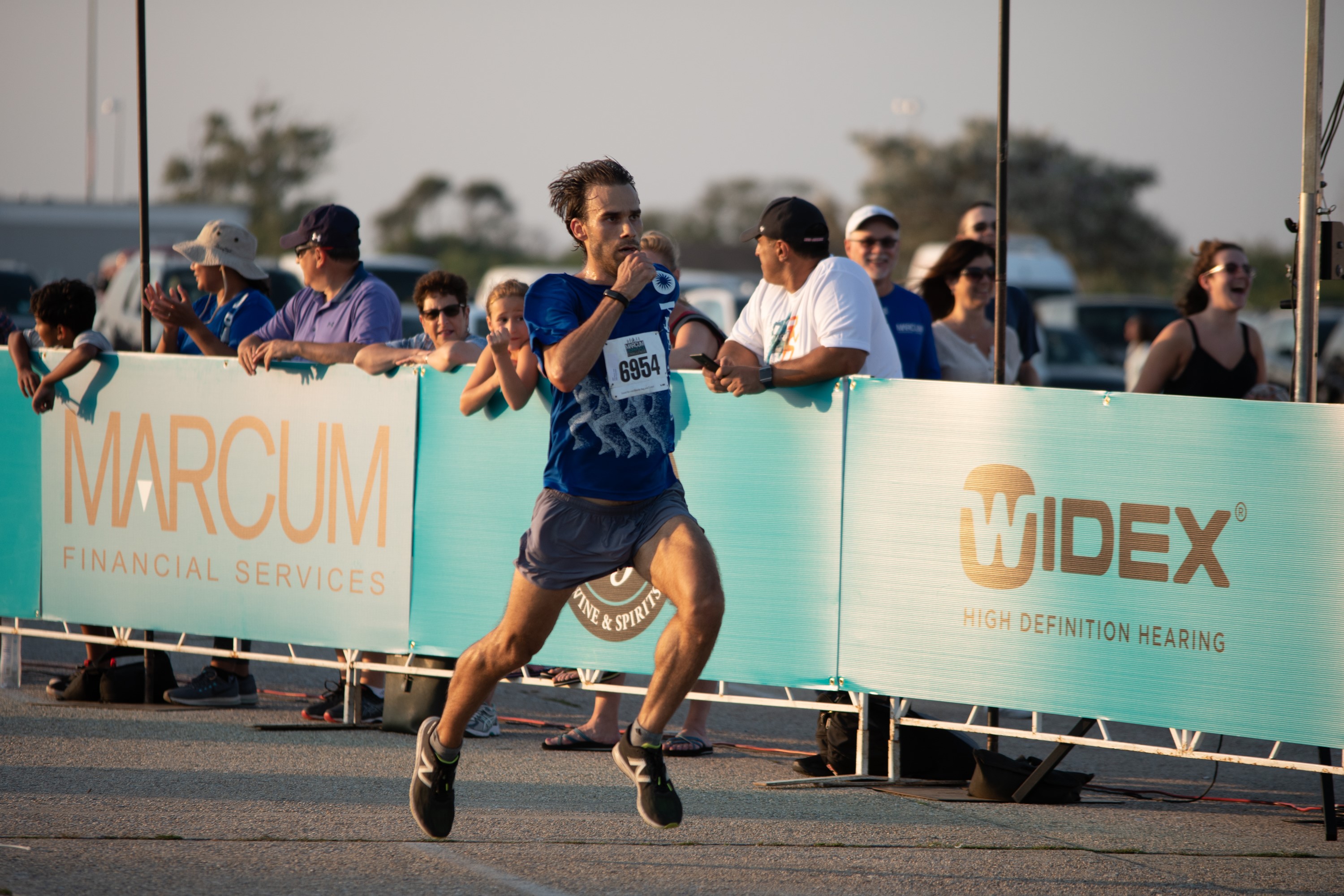 PHOTO CAPTION: PSEG Long Island employee Jossi Fritz-Mauer of Old Bethpage was a top finisher in the Marcum Workplace Challenge on July 30. Fritz-Mauer was eighth overall and first on Team PSEG Long Island. With a team of more than 1,000 people, PSEG Long Island was the largest fundraiser and had the largest team for this event which supports four local charities. To view and download additional photos, click here: https://www.flickr.com/photos/psegli/sets/72157710014404061/
# # #

PSEG Long Island
PSEG Long Island operates the Long Island Power Authority's transmission and distribution system under a long-term contract. PSEG Long Island is a subsidiary of Public Service Enterprise Group Inc. (PSEG) (NYSE:PEG), a publicly traded diversified energy company.