More than 50 PSEG Long Island Employees Volunteer as Junior Achievement "Teachers for a Day" at a Lindenhurst Elementary School
(Uniondale, NY – June 25, 2019) – About 50 PSEG Long Island employees recently took over Albany Avenue Elementary School while volunteering for Junior Achievement's (JA) "Teacher for a Day program. Each of the employee-mentors took over a classroom to teach students and inspire learning by following the JA curriculum. JA provides education in work-readiness, entrepreneurship and financial literacy skills to help students reach full potential.

PSEG Long Island is committed to giving back to the people and communities it serves by actively supporting hundreds of local charity events each year through the company's Community Partnership Program. Last year, PSEG Long Island employees logged 26,000 service hours volunteering at 1,145 fundraising and community events to support more than 400 organizations. For more information on how PSEG Long Island supports the communities it serves, visit www.psegliny.com/community.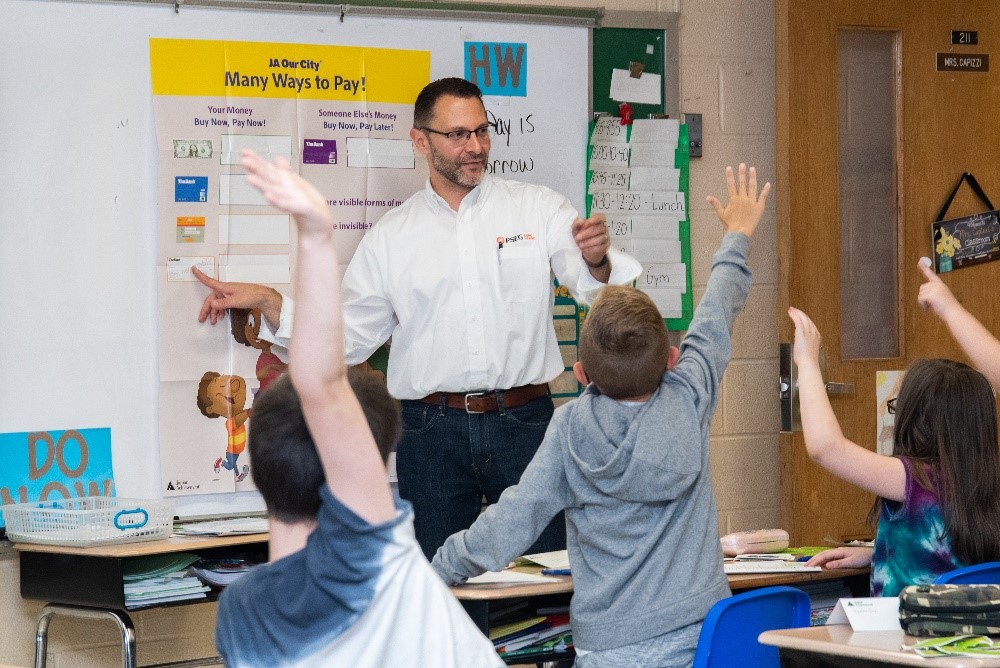 Photo Caption: Nearly 50 PSEG Long Island employees volunteered as "Teacher for a Day" at Albany Avenue Elementary School in Lindenhurst as part of Junior Achievement's ongoing elementary school program to teach children about business, community and economics.
###
PSEG Long Island operates the Long Island Power Authority's transmission and distribution system under a long-term contract. PSEG Long Island is a subsidiary of Public Service Enterprise Group Inc. (PSEG) (NYSE:PEG), a publicly traded diversified energy company.