PSEG Long Island Women to Build Home for Family in Need
As part of Habitat's 12th annual National Women Build Week, more than 40 employees volunteer in Mastic Beach to help build a new home alongside future homeowners
To view and download photos, click here.

(Uniondale, NY – May 6, 2019) — PSEG Long Island women employees will join Habitat for Humanity to build alongside future homeowners during the 12th annual National Women Build Week, May 6 - 10. Suffolk County Habitat for Humanity is one of nearly 300 Habitat organizations nationwide hosting Women Build projects. PSEG Long Island's women volunteers will participate at the Mastic Beach site in Suffolk County, 244 Bayview Drive, Mastic Beach, NY 11951.

"PSEG Long Island is excited to represent some of the nearly 300 women on Long Island that volunteered this year," said Brigitte Wynn, director of Revenue Operations and executive sponsor of PSEG Long Island's Women's Network. "Our company has a strong commitment to working with and supporting the communities where we live and work. This event is a great opportunity for women of all skill levels to come together to help a family build a place they can call home today — and hopefully for generations to come."

The Women Build program provides a female-friendly opportunity that empowers women to take leadership roles and learn new skills while building a home with/for a family in need. Women Build is supported by diverse groups of women who join together to raise funds and build.

"We welcome PSEG Long Island's participation in the National Women Build Week and appreciate their commitment to those in need," said Tracey Edwards, executive director, Habitat for Humanity of Suffolk. "Having professional women rolling up their sleeves and working side by side with our future homeowners earning their sweat equity serves as an inspiration for women everywhere. Whether raising a frame, grouting the tile or hammering a nail, every bit counts in empowering our recipients and creating a stronger community."

PSEG Long Island's Community Partnership Program and Women's Network have supported the National Women Build Week each year since 2014. This year, the utility and its Women's Network employee group contributed more than $1,100 to National Women Build Week.

PSEG Long Island is committed to giving back to the people and communities it serves by actively supporting hundreds of local charity events each year through the company's Community Partnership Program. Last year, PSEG Long Island employees logged 26,000 service hours volunteering at 1,145 fundraising and community events to support more than 400 organizations. For more information on how PSEG Long Island supports the communities it serves, visit https://www.psegliny.com/inthecommunity/communitypartnership.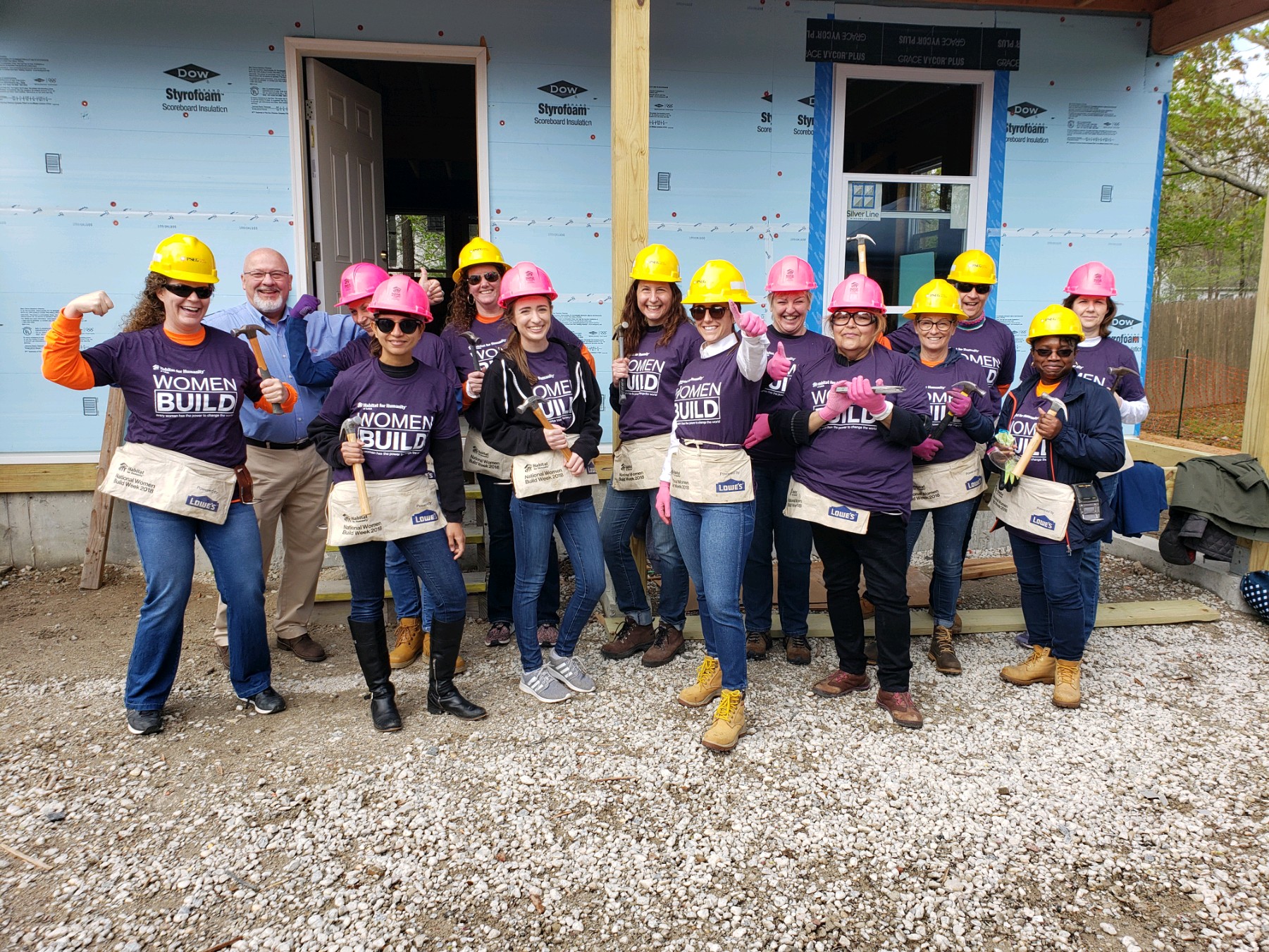 # # #
PSEG Long Island
PSEG Long Island operates the Long Island Power Authority's transmission and distribution system under a long-term contract. PSEG Long Island is a subsidiary of Public Service Enterprise Group Inc. (PSEG) (NYSE:PEG), a publicly traded diversified energy company.