PSEG Long Island Volunteers, Including Elizabeth Flagler of Levittown, Bring Meals from the Heart to Families at Ronald McDonald House
(Uniondale, NY – April 23, 2019) — When a child is sick in the hospital, the last thing their family should worry about is providing meals for the rest of the family. That's why PSEG Long Island employee volunteers participate in the Meals from the Heart program at the Ronald McDonald House of Long Island (RMHLI) in New Hyde Park throughout the year.

Recently, PSEG Long Island's Women's Network employee business resource group converged at the guest house supplied with eggs, cheese, fruits and veggies, breads and muffins and other breakfast favorites to prepare brunch for 50 residents.

Eleven employee volunteers prepared a delicious brunch for families staying at the House. They whipped up French toast, egg and cheese soufflé, muffins, fresh fruit and a tossed garden salad.

"I have volunteered at Ronald McDonald House on several occasions, and each time is more rewarding than the last," said Elizabeth Flagler of PSEG Long Island Corporate Communications. "The families are so appreciative to have a prepared meal and someone to talk to. It fills my heart with joy to provide a little comfort in their time of need."

PSEG Long Island is committed to giving back to the people and communities it serves by actively supporting hundreds of local charity events each year through the company's Community Partnership Program. Last year, PSEG Long Island employees logged 26,000 service hours, volunteering at 1,145 fundraising and community events to support more than 400 organizations. For more information on how PSEG Long Island supports the communities it serves, visit https://www.psegliny.com/page.cfm/Community.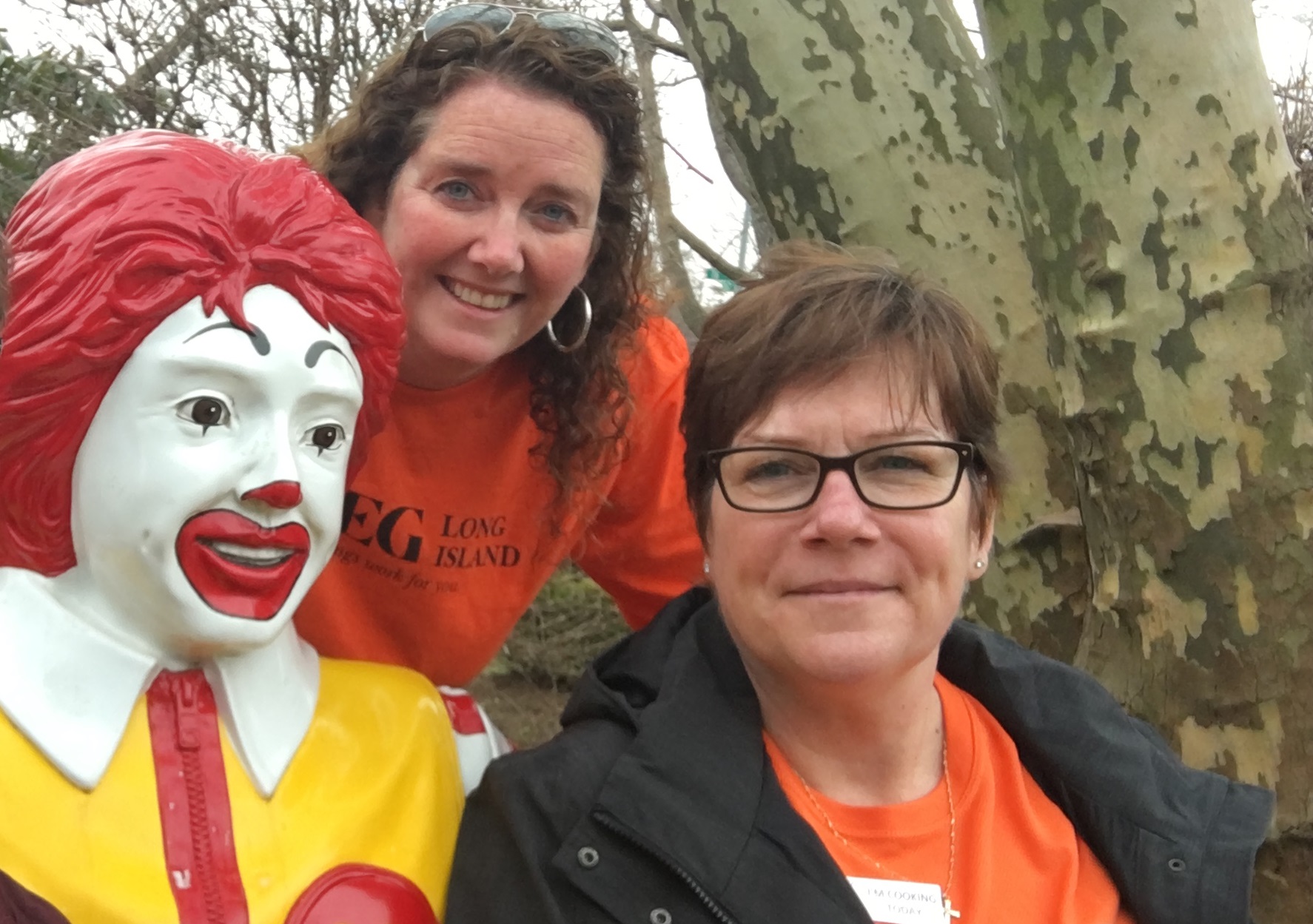 Photo Caption: PSEG Long Island volunteers (left to right) Elizabeth Flagler of Levittown and Tricia Faltings of Northport are all smiles with Ronald McDonald after preparing a brunch spread to help families at the Ronald McDonald House in New Hyde Park.
# # #
PSEG Long Island
PSEG Long Island operates the Long Island Power Authority's transmission and distribution system under a long-term contract. PSEG Long Island is a subsidiary of Public Service Enterprise Group Inc. (PSEG) (NYSE:PEG), a publicly traded diversified energy company.