PSEG Long Island Sparks Awareness of Electrical Safety
(Uniondale, N.Y. — Feb. 14, 2019) — Recently, fourth-graders in the Manhasset school district participated in PSEG Long Island's Electric Safety Town, an interactive presentation that teaches young people how to stay safe in potentially dangerous situations.

Electric Safety Town is a presentation performed by trained PSEG Long Island employees. Using a tabletop model of a small neighborhood with power lines, a house, school bus and various other potential hazards, the display illustrates real-life examples that teach the principles of electric safety in a visual way.

During the half-hour demonstration, the fourth-graders at Munsey Park and Shelter Rock Elementary Schools were encouraged to ask and answer questions as the PSEG Long Island facilitator discussed various scenarios, such as what could happen when a person comes in contact with something that's energized, like a bus or fence, with a downed wire on it.

The children learned never to assume a downed power line is de-energized, never to touch a downed wire, never to stick anything into an electrical socket except for a plug, and to always proceed with caution around electricity and tell their parents to do the same.

"Safety is always PSEG Long Island's top priority, and educating young people about electrical safety aligns perfectly with the company's commitment to serving our communities," said Jorge Jimenez, director of customer experience and marketing for PSEG Long Island. "The Electric Safety Town demonstration was developed as a kid-friendly, interactive and fun way to educate young children about electric safety and teach them how to stay safe in various scenarios."

"We are grateful that PSEG Long Island provided an interactive workshop to our fourth-graders about being safe around electricity and electrical equipment," said Richard Roder, Shelter Rock Elementary School principal. "The safety reminders presented were received with enthusiasm by our students."

Throughout the school year, safety presentations are provided across Long Island and in the Rockaways.

For information on having Electric Safety Town at a school, camp or event, please complete the Community Partnership Program request form on PSEG Long Island's website at https://www.psegliny.com/inthecommunity/communitypartnership/presentationrequestform or send a request to CommunityLI@pseg.com.

PSEG Long Island is committed to giving back to the people and communities it serves by actively supporting hundreds of local charity events each year through the company's Community Partnership Program. Last year, PSEG Long Island employees logged more than 26,000 service hours volunteering at 1,145 fundraising and community events to support more than 400 organizations. For more information on how PSEG Long Island supports the communities it serves, visit https://www.psegliny.com/inthecommunity/communitypartnership.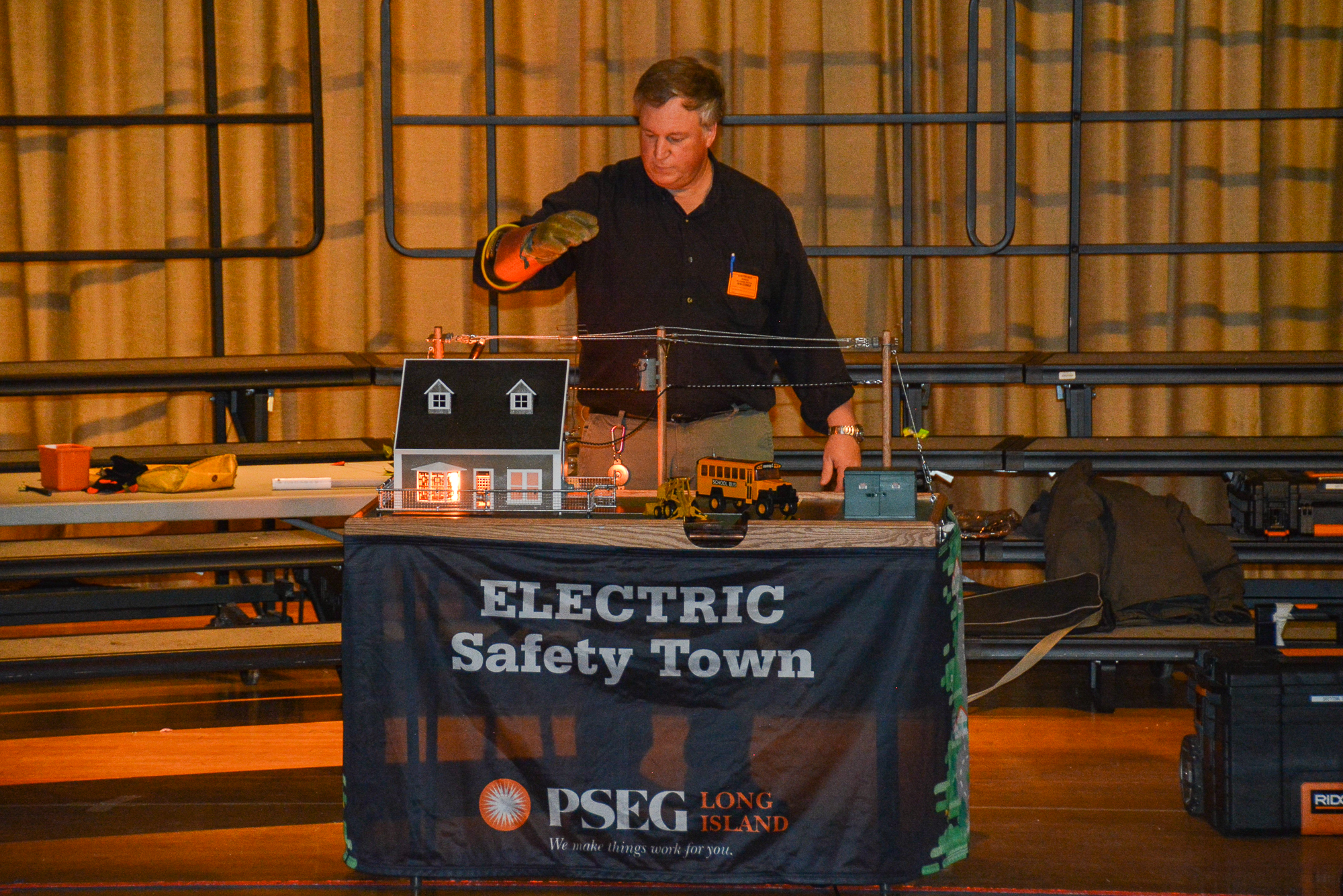 ###
PSEG Long Island operates the Long Island Power Authority's transmission and distribution system under a long-term contract. PSEG Long Island is a subsidiary of Public Service Enterprise Group Inc. (PSEG) (NYSE:PEG), a publicly traded diversified energy company.