Michael Sullivan
Managing Director & Vice President, Electric Operations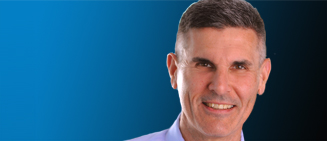 Michael Sullivan was named Managing Director & Vice President, Electric Operations of PSEG Long Island in November 2021. In this role, Mr. Sullivan is responsible for electric transmission and distribution operations and engineering, safety, and emergency preparedness.
Since joining the utility's legacy company in 1988 as a distribution system operator, Mr. Sullivan has held positions with increasing levels of responsibility within the organization.
These include manager-Overhead/Underground Lines, where he was responsible for the construction, maintenance and reliability of the overhead and underground electric transmission and distribution system within the Queens-Nassau and Central-Nassau operating yards; and the senior director-West Division, where he was charged with overseeing the construction, maintenance and reliability of the outside plant and inside plant of the West Division. Most recently, Mr. Sullivan served as the interim vice president of Transmission & Distribution.
Mr. Sullivan holds a bachelor's degree in Electrical Engineering from Manhattan College, and he is also a graduate of the PSEG Leadership Academy.