Paul Napoli
Vice President, Power Markets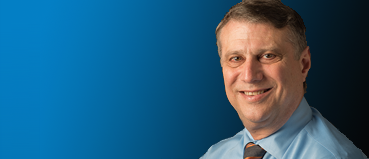 Paul Napoli was named Vice President – Power Markets of PSEG Long Island in October 2014. In this position, he will manage the development of the Long Island Power Authority's electric resource plan; fuel and purchased-power forecasting and management, including contract negotiation and administration; power project development and management; and participation in the region's wholesale electricity markets.
PSEG was selected by the Long Island Power Authority (LIPA) in December 2011 to manage LIPA's electric transmission and distribution system beginning Jan. 1, 2014.
Mr. Napoli joined Newark-based Public Service Electric and Gas Company (PSE&G) as an engineer in 1979, handling a variety of transmission, gas, electric, wholesale and retail policy and regulatory matters involving both regulated and non-regulated sides of the company. After holding several other technical engineering positions in PSE&G, he was named General Manager of Transmission Plant and Engineering in 2001. In 2007, he was named Managing Director of Transmission Business Services and Strategy.
Mr. Napoli graduated from Stevens Institute of Technology with a bachelor's degree in engineering and holds an MBA in finance from Seton Hall University, along with certificates in Mergers and Acquisitions from UCLA, and Finance from Dartmouth College.