Andrea Elder-Howell
Vice President - Legal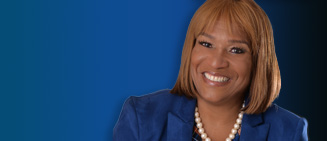 Andrea Elder-Howell was named Vice President-Legal of PSEG Long Island in July 2018. In this role, Ms. Elder-Howell leads the legal team on Long Island and provides legal guidance on a variety of issues to key stakeholders at the utility.
Previously, Ms. Elder-Howell served as Senior Commercial Counsel at PSEG Long Island, where she advised and represented the utility in legal matters and commercial transactions, supported the company's strategic business plan and strategically addressed potential legal issues and concerns. She also reviewed, drafted and negotiated various commercial agreements while primarily supporting energy-related projects.
Prior to joining PSEG Long Island in 2014, Ms. Elder-Howell served as Vice President and Assistant General Counsel for RBS Sempra Commodities and Senior Commercial Counsel for KeySpan Energy/National Grid.
Ms. Elder-Howell has more than 20 years of experience working on sophisticated commercial transactions in the energy industry and is licensed to practice law in New York and New Jersey. She earned her bachelor's in accounting from Queens College, her juris doctorate from Rutgers University School of Law and Master of law in taxation from New York University School of Law. She currently serves on the Girl Scouts of Nassau County Board and previously served on the executive boards for the New York State Bar Association and the Nassau County Chapter of Jack & Jill of America, Inc. She has been recognized by the New York State Society for CPAs, Jack and Jill of America and New York State PTA for her dedication to promoting opportunities for youth on Long Island.