John O'Connell
Vice President, Transmission & Distribution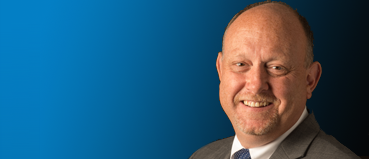 John O'Connell was named Vice President – Transmission & Distribution of PSEG Long Island in November 2013. In this position, he is responsible for electric transmission and distribution operations, safety and emergency preparedness.
PSEG was selected by the Long Island Power Authority (LIPA) in December 2013 to manage LIPA's electric transmission and distribution system beginning Jan. 1, 2014.
Mr. O'Connell joined Public Service Electric and Gas Company (PSE&G) in 1986 and most recently served as an electric division manager at PSE&G. In that position, he was responsible for overseeing electric distribution operations in Southern New Jersey.
Mr. O'Connell is an electric utility professional with three decades of experience in utility engineering, planning, management and operations.
He received a Bachelor of Science degree in Electrical Engineering from New York's Manhattan College and holds a Master of Business Administration degree from New Jersey's Centenary College.